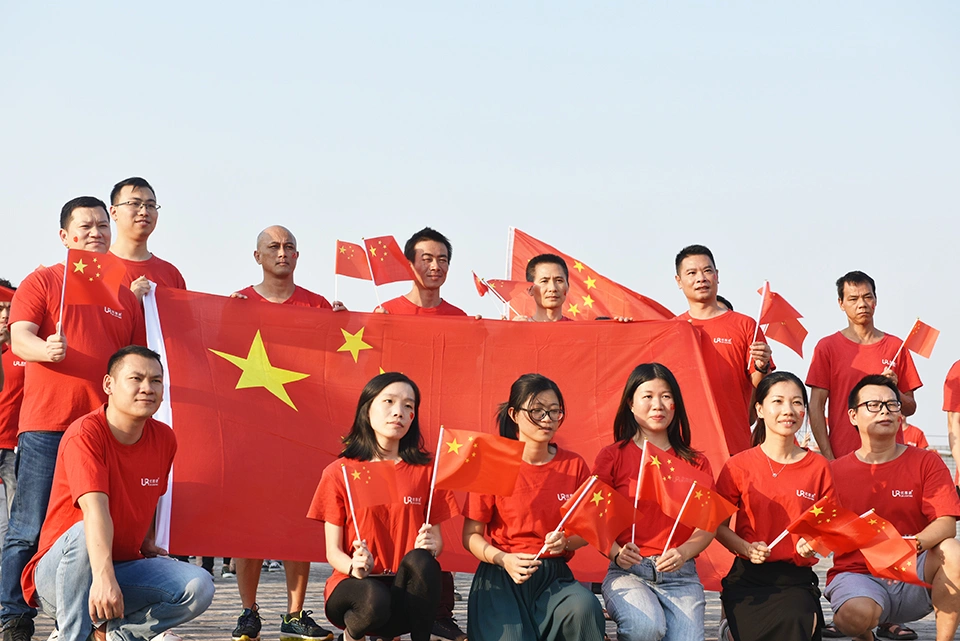 Patriotism is a firm national spirit and a sense of responsibility to rejuvenate China.
The vicissitudes of 70 years, the ups and downs of 70 years, countless dreams weaving day and night. Until 1949, she finally let go of her feet and straightened her chest. The People's Republic of China was established! The Chinese people who have fallen behind and have finally stood up again! China is like a giant dragon, standing back in the east of the world as a great country! 1.3 billion Yan and Huang descendants are cheering and celebrating the whole country. How many times we have trouble sleeping, how many times we have been for this unusual day-the motherland 's 60th birthday!
The 70th birthday gives people a lot of imagination, recalling that China's decline to prosperity in 66 years is really filled with emotion.
Unconsciously, the 70th anniversary of the motherland was ushered in. To celebrate the 70th anniversary of the motherland, all the employees of UR Lighting held an aerial photography ceremony to express our company's thoughts on the motherland.