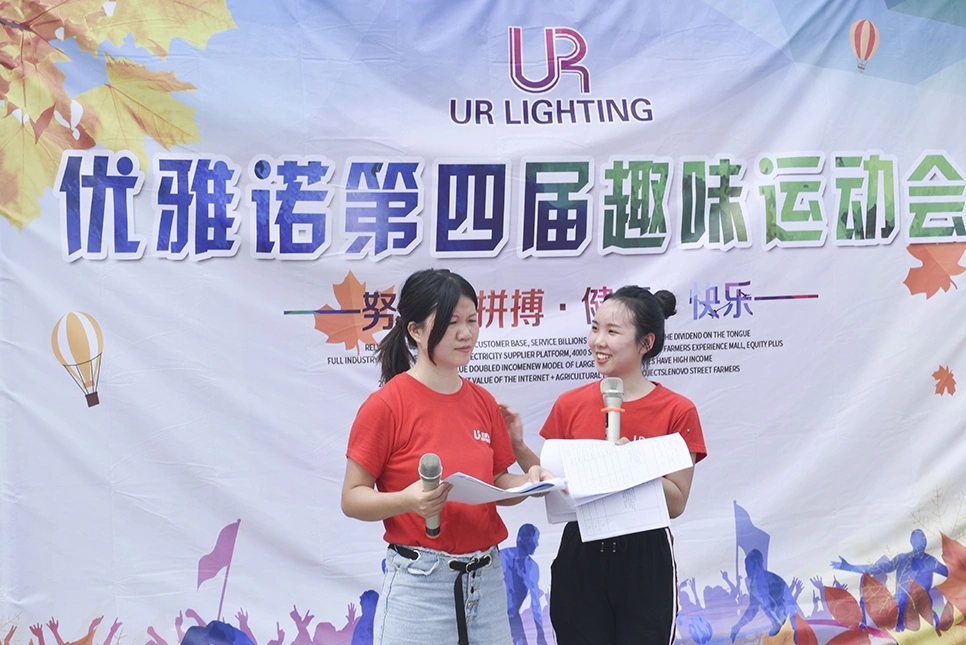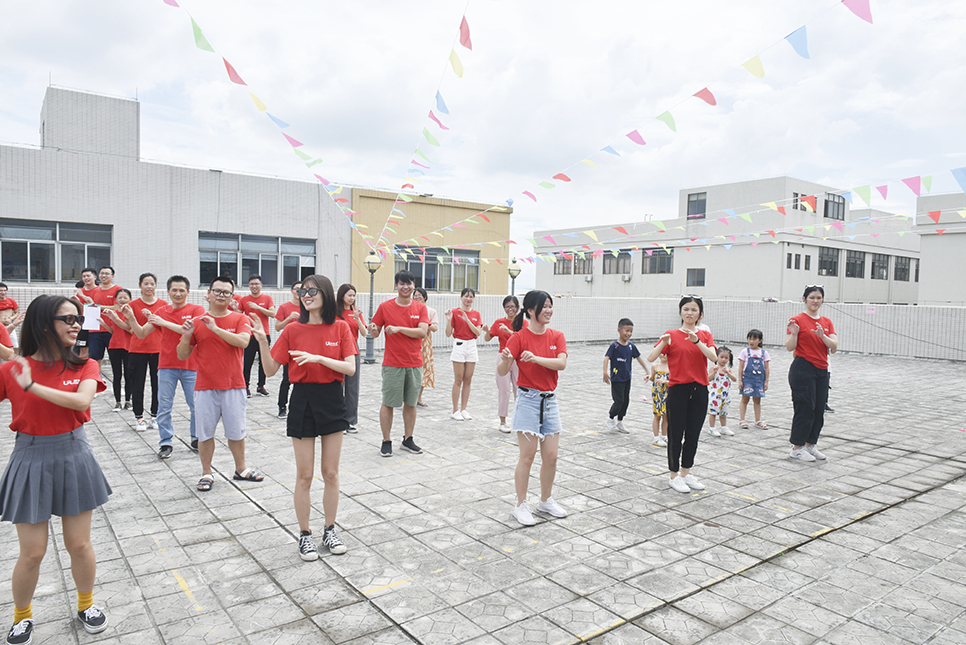 UR Lighting's annual sports meeting officially opened on August 31, 2019. On this day, our company held a company-wide mobilization meeting. We set up many game sessions, such as hula hoop, legs clip balloon, running, tug of war, trio biped.
The sports meeting inspired the enthusiasm of the company's employees and also reflected the spirit of interaction between our company's teamwork and personnel.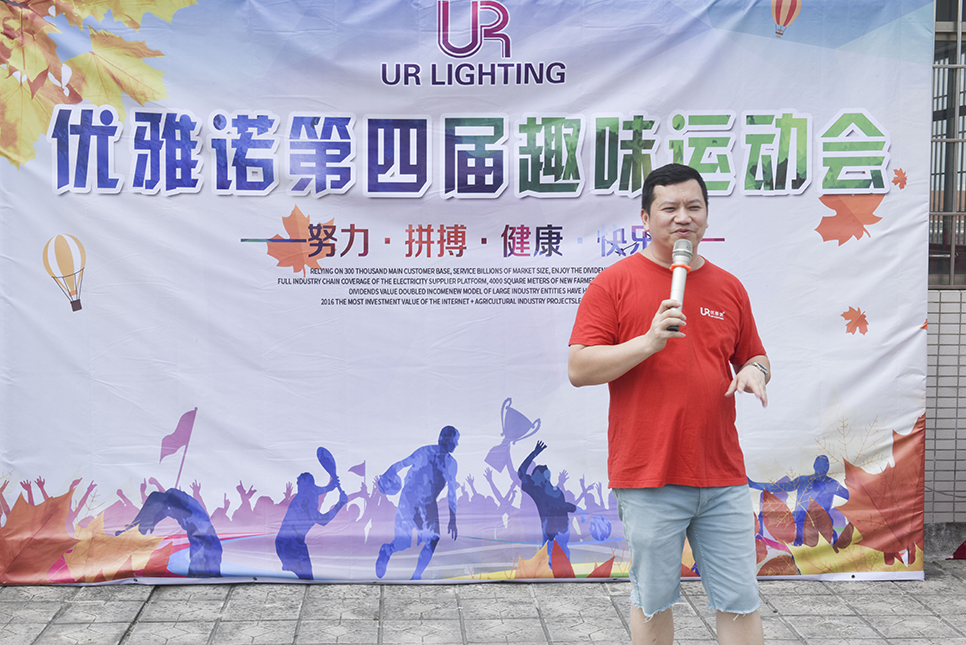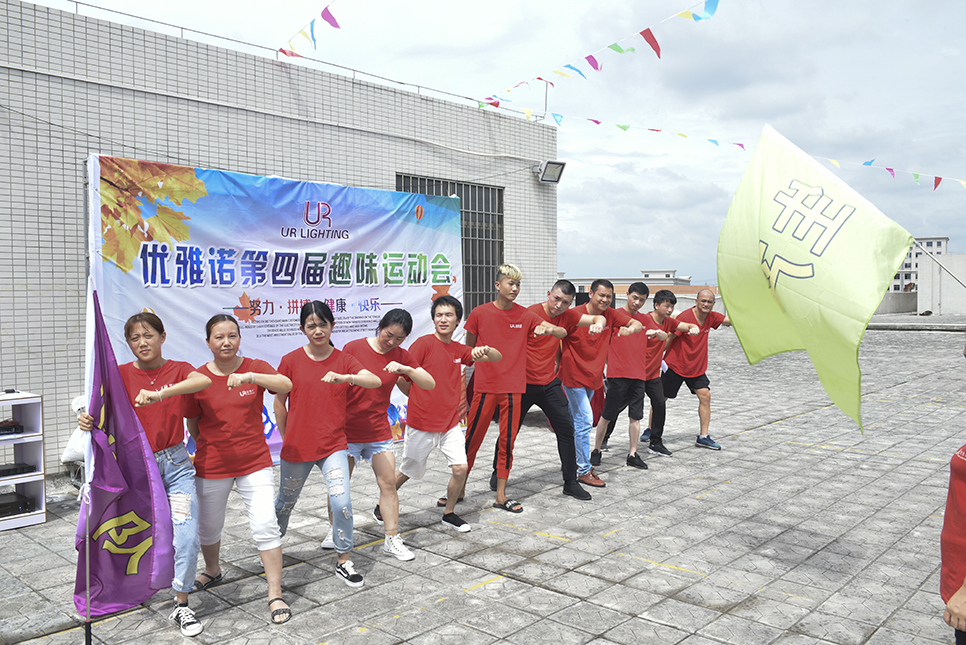 Youth is as beautiful as a song,
Youth is as meaningful as a poem,
The green field is the stage for you to show your youth, and also the source of your physical fitness. The red runway is the chapter of your youth.
Come on, young heart, we cheer for you, may you persevere on the road to success.
At the beginning, we held a magnificent opening ceremony. In the ceremony, the departments lined up as a unit, each department prepared a loud and powerful slogan, shouted out in the process of appearing, the whole process showed the spirit of our company personnel and unity is strength.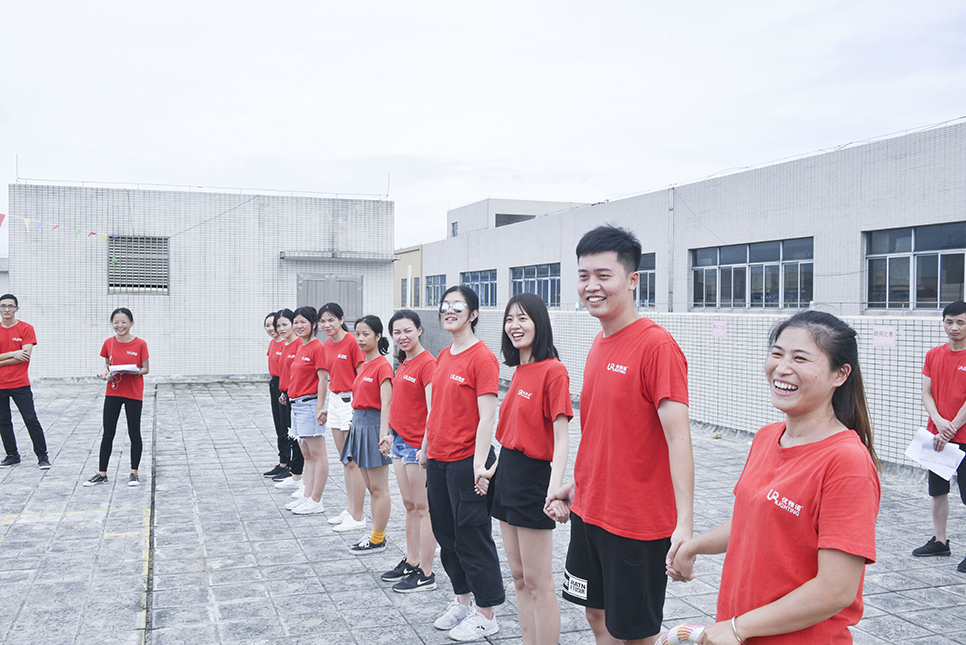 Then, all of us danced with the powerful steps of youth, and opened the prelude of the opening dance. We held a Hula Hoop, tug-of-war, track and field, three two-legged, group photo, awards, and dinner in the end. Our company also prepared a warm love dinner. This sports meeting started from 8 A. M. to 6:30 P. m and the whole process promoted the interaction of employees and their positive and team cooperation.